Flash forward to the present.
Raleigh is a potential expansion option for MLB, where you will not be the smallest market.
Where you have a rich state history with the sport.
In a time when we are now the 2nd fastest-growing metro in the country.
But no expansion market is going to be perfect. There will be hurdles and it will take outside-the-box thinking to make it work.
If only you could find a willing billionaire owner who had experience with this type of thing
Oh…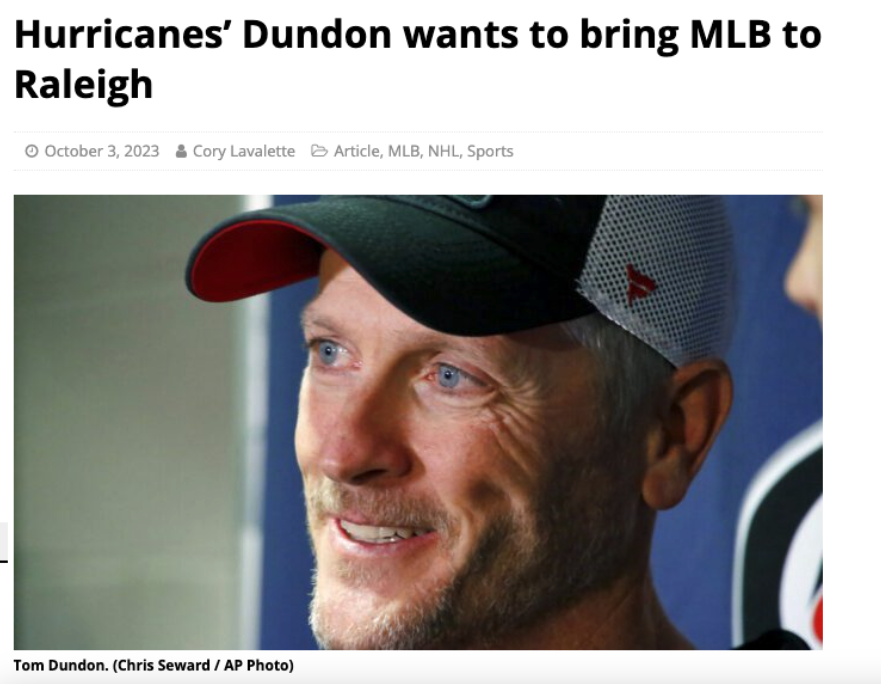 All this to say…hockey will survive (and currently thrive) in the Raleigh for at least 50 years.
We get the Skyhawks and Bullfrogs and other minor of the minor leagues have folded…but the near apples to apples comparison has WORKED.